Hire an IT Whiz like M5 Systems
Run your business with an expert-managed service provider in your corner, serving all of Tempe, AZ
Book A Call
M5 Systems LLC: Your Dedicated Managed Service Provider Partner in Tempe, Arizona!
M5 Systems is a leading managed service provider (MSP) in Tempe. We deliver top-tier IT solutions to businesses statewide. Our comprehensive managed services handle all aspects of your IT infrastructure, from monitoring and maintenance to cybersecurity and cloud solutions.
We're not just IT specialists; we're your partners, ensuring smooth, secure, and efficient operations. With our expertise and personalized approach, we are committed to being your trusted MSP, driving your success in the digital landscape.
We totally get how crucial cybersecurity is in today's super connected world. To show you we're all about keeping your business safe, we're stoked to give all our clients a free security checkup. It's like a full-on exam with 75 points to spot any weak spots in your techie stuff and help you beef up your online defenses.
At M5 Systems we offer specialized IT solutions designed to cater to your distinct business requirements. Gone are the days of IT hiccups when you have our expertise backing your operations. Delve into our array of services to discover how we can serve you best:

Managed IT Services
Opt for our comprehensive Managed IT services and let us handle all your IT requirements end-to-end. This is IT made hassle-free.

Remote IT Services
Distance is not a barrier. Regardless of your location, our remote IT service experts are ready to assist you with a click.

Hourly IT Services
Need occasional IT support? Our flexible hourly services ensure you get expertise right when you need it.

Network Security
Protect your business data and assets with our robust network security services. We ensure your business stays safe in the digital realm.

Advanced Security
Dive deeper into cybersecurity with our advanced security solutions, designed for businesses that demand an extra layer of protection.
Connectivity is your key to business success
As a business owner you know that:


Slow internet is a complete drag on efficiency



Network problems create major headaches



Cybersecurity challenges keep evolving



IT issues can grind business to a halt



You're too busy to deal with this
And as a busy company you need:


Lightning-fast internet speed



Tight systems built on fully protected data



Updated networks with minimal downtime



Secure options for employees to work remotely

}

IT support, STAT
You deserve
straightforward

expertise,

agile

service and a
virtual chief Security Officer
to protect and support your business.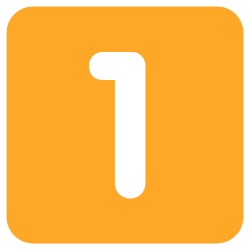 Request your free 75-Point Security Audit
We'll come onsite for a full-scope assessment of your system— security, backups, speed and performance —turning over rocks to make sure nothing goes unchecked.  You'll get a free report and recommendations that dramatically improve your systems.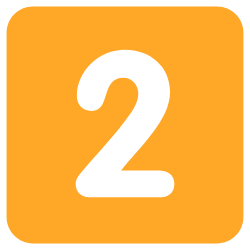 Review your Action Plan
You'll get a totally custom plan that points you to a high-functioning, fast system, while keeping costs down and productivity up.  We build in best-practice and engineer innovative solutions that amp up security to keep your business running at peak performance.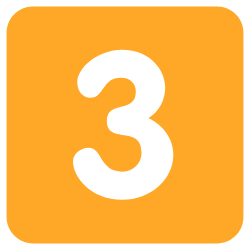 Get Back to Running your Business
Get back to work knowing your IT systems are ultra-secure and fully optimized,  and that we're always available on a 1:1 basis to help. Feel confident and equipped to focus on important business tasks, while we keep IT running strong.
Serving Tempe and the Greater Phoenix Metropolian Area
Based in Tempe, M5 Systems is your local IT partner, dedicated to delivering excellence in technology solutions. We specialize in providing comprehensive IT services and support tailored to the specific needs of businesses throughout Tempe, AZ, and the wider Phoenix metropolitan area. Whether you're situated in the bustling city center of Tempe, the urban sprawl of Phoenix, or the picturesque landscapes of nearby places like Sedona, we have you covered. Our extensive network ensures that businesses across the Tempe area and its surroundings can rely on us for top-notch IT support.
Bringing
enterprise-level

IT talent to
everyday small businesses.
Here's why you should parter with us
Flexibility at its finest
From solopreneurship to Fortune 500 companies, we cater to businesses of all sizes. Our adaptive approach ensures that your unique needs are met, regardless of your scale.
Accessible support like no other
Unlike typical IT providers, we value direct and open communication with our customers. You
get our cell phone numbers, allowing you to reach us whenever you need assistance, ensuring
your concerns are addressed promptly.
Relentless problem-solving prowess
With us on your side, IT problems don't stand a chance. Our team of experts is dedicated to
delivering solutions that save the day and keep your business running smoothly.
Decades of experience
We boast a rich history of IT expertise that stretches back to a time when computers cost a staggering 150k. Over the years, we have tackled and triumphed over every imaginable IT issue, equipping us with unrivaled knowledge to handle any challenge that comes our way.
Here are more compelling reasons to partner with us:
Long-lasting Business Relationships: Our company takes pride in fostering solid, enduring partnerships with clients, some of whom have been with us for over 30 years. Get ready to establish a personal connection as you add names like Mike and Jerry to your contacts.
Innovative Solutions and Top-level Security: Leveraging cutting-edge technology and bank-grade security measures, we offer IT packages at a practical price point. Our commitment to innovation ensures efficiency, while stringent security measures safeguard your valuable assets.
Best Practice Approach: At our core, we adopt a best practice approach that not only saves you time and money but also ensures seamless integration and operation. Say goodbye to confusing technobabble and geek speak; we communicate in terms that make sense for your business.
Proactive Solutions: While we're always ready to help you in emergencies, our primary goal is to implement proactive systems that shield your business from potential threats. We firmly believe in action over reaction, making sure you're well-protected from the start."
They Have gone the extra mile for us!
We've partnered with M-5 Systems since 2012; this alone says a great deal about their level of service. As with many services, M-5 Systems staff are professional and knowledgeable, but unlike a lot of other similar services, M-5 Systems provides proactive suggestions & service; they address any and all needs to ensure end-to-end functionality, and (of particular priority for us) they are never condescending or demeaning given that we are not techno-geeks! And... they provide all this value at a very reasonable price. They have gone the extra mile for us!
Steve Slansky
Owner, QS2 Medical Billing & Consulting
You could not ask for a better company to deal with
I've dealt with Michael and M5 systems for many years and I can say with complete assurance that he and his firm are excellent in every way. Frankly, I could not imagine dealing with anyone else at this point. M5 encompasses quality, service, dedication, and responsiveness. In my professional opinion you could not ask for a better company to deal with.
Black Ops
We've Been A Client For 30+ Years
Keeping our network safe and our operations running is critical to us, which is why we only work with M5 Systems. If our network went down, or we were to get hacked, it would significantly harm our business, so we need someone we can trust, which is M5 Systems. They have consistently stayed on top of the newest software and hardware solutions to keep our network safe and consistently stay on top of ensure we have the proper cyber protections working to reduce our risk. I trust they have properly installed onsite and off-site secure backups of our data and users' information to ensure it's never lost or compromised which is extremely important to us.
Jeron Downing
President DL Sales Corp

Worked with M5 Systems for more than 15 years
I have worked with M5 Systems for more than 15 years. Their knowledge is profound and their work is stellar. I would recommend them to anyone without hesitation. Great work, fair price, responsive, and very professional.
Ada Leonard
Monarch Inc
Been working with Michael at M5 Systems for many years
We've been working with Michael at M5 Systems for many years. Michael is ALWAYS quickly responsive to our needs here at Amberwood Homes and takes great care of us! Our hats off to him... And his crew, Heidi and Jerry too!
Tina Markowski
Mike has always been willing to assist us with post-sales support
Our company has dealt with M5 for years, through multiple different versions of hardware and firmware for the Astaro/Sophos security product lines. Mike has always been willing to assist us with post-sales support as well as making sure that we have the right configuration to suit our needs.
Andrew Sprague
We are very impressed by M5 Systems and would recommend him to anyone
After reaching out to two IT techs, Mike with M5 was the only person to be able to help us set up our new fiber Cox internet. He set up our new internet, and then we went ahead and had him run all new CAT6 wiring, WI-fi extenders and router. Impressed by his work, we had him set up 4K camera's through out our yard. We are very impressed by M5, and would recommend him to anyone.
Abigail Saunders
M5 Systems is the most knowledgeable IT partner
M5 is the most knowledgeable IT partner to guide you through the considerable maze of HIPPA compliancy and earns 5 stars. This company has helped us stay independent in a dependent regulatory environment with Its continual and ambiguous changing demands. I strongly recommend that any entity that manages ePHI (electronic Patient Health Information) consult this firm to protect themselves from any possible breach of data. The responsibilities are very real and the fines have proven to be insurmountable.
Shari Gibson
Monarch Inc
Stop stressing over IT and start whizzing along.
Just like the vibrant streets of Tempe. Business moves fast, and your IT network needs to be faster. Get the right security and systems in place to ensure your business in Tempe is unstoppable.
And in the meantime, download our Free IT Buyers Guide that gives you the drilled down cost of hyperlocal IT support minus the hidden fees and add-ons so you're in the know.