Network Security
When it comes to keeping your business's IT network running at peak performance, turn to the experts at M5 Systems. We offer a wide range of network IT services in Phoenix to help you stay connected and productive.
Network security should be a top priority for businesses in Phoenix. Cyberattacks are a daily occurrence, and it's only a matter of time before your business is hit. M5 Systems' goal is to provide you with the best network security protection possible, while also keeping your unique needs and budget in mind.
Nowadays, various entities like hackers, attackers, and automated web bots attempt to infiltrate your network in order to obtain access to your sensitive business and customer data. If they are successful, they can either lock down your data or worse, expose your customer information to the public.
Given the multitude of security threats that companies face, it's crucial to assess any potential vulnerabilities that could impact your business. The consequences of revenue loss from downtime or hefty fines stemming from data breaches are not acceptable and can greatly harm the organization's well-being.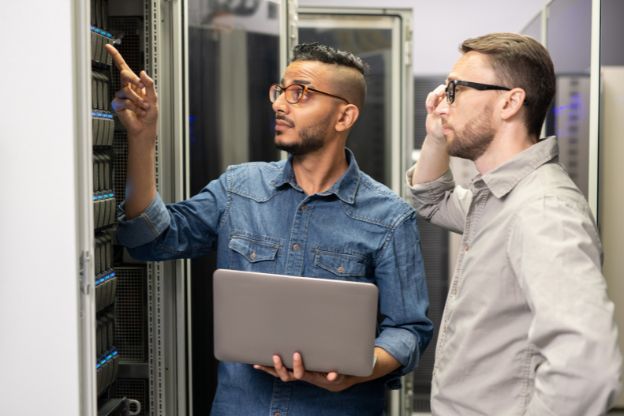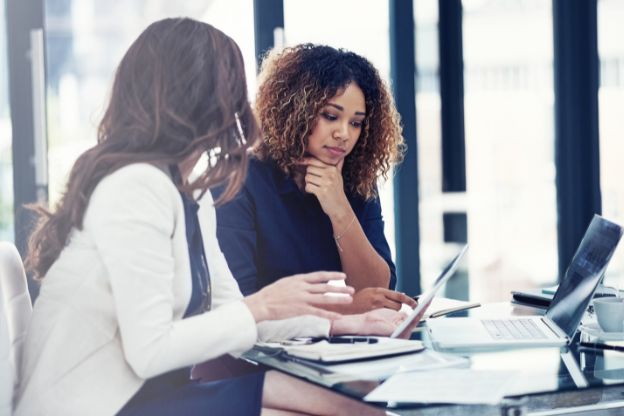 In addition to safeguarding against external threats, internal threats can pose a significant vulnerability. A comprehensive network security strategy includes promoting best practices among employees and educating them on their responsibilities in maintaining network safety.
If you handle customer data, confidential information, or process credit cards, network security is not an optional measure, but rather a mandatory one. Additionally, if you must comply with regulations like HIPAA, SOC, or others, you require a team that possesses an understanding of these requirements and can furnish the necessary components to ensure your compliance.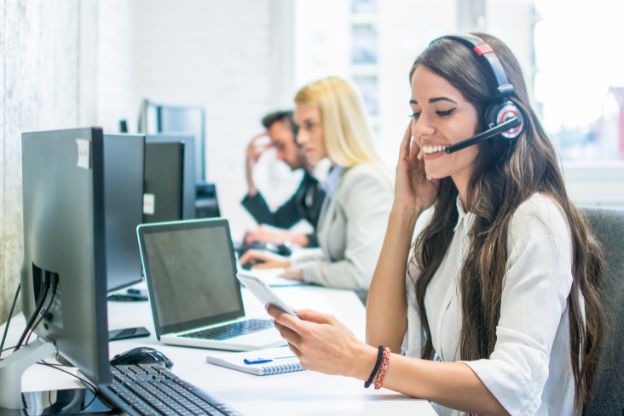 Protecting your information and your customers' data is
M5 Systems' specialty.

Evaluate
We can evaluate your current network business environment.

Assess
We will provide a complete assessment of your overall security health.

Implement
Implement a complete security plan to provide a comprehensive security solution.
You can rest easy when you put your IT support needs in our hands. Contact us today for more information.
On this call we can discuss your unique situation, any concerns you have and of course, answer any questions you have about us. If you feel comfortable moving ahead, we'll schedule a convenient time to conduct our proprietary <75-Point IT Systems Assessment.
Schedule a Discovery Call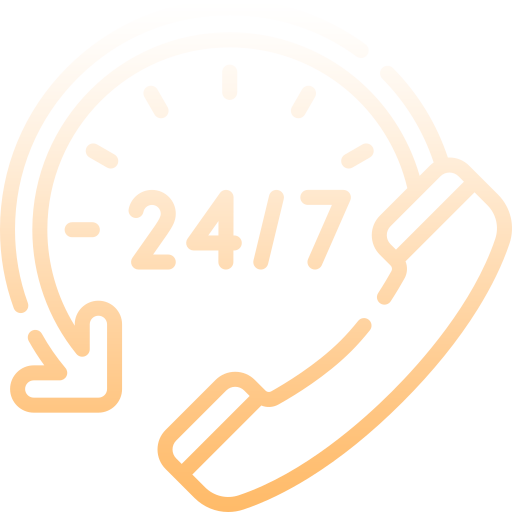 They Have gone the extra mile for us!
We've partnered with M-5 Systems since 2012; this alone says a great deal about their level of service. As with many services, M-5 Systems staff are professional and knowledgeable, but unlike a lot of other similar services, M-5 Systems provides proactive suggestions & service; they address any and all needs to ensure end-to-end functionality, and (of particular priority for us) they are never condescending or demeaning given that we are not techno-geeks! And… they provide all this value at a very reasonable price. They have gone the extra mile for us!
You could not ask  for a better company to deal with
I've dealt with Michael and M5 systems for many years and I can say with complete assurance that he and his firm are excellent in every way. Frankly, I could not imagine dealing with anyone else at this point. M5 encompasses quality, service, dedication, and responsiveness. In my professional opinion you could not ask for a better company to deal with.
We've Been A Client For 30+ Years
Keeping our network safe and our operations running is critical to us, which is why we only work with M5 Systems. If our network went down, or we were to get hacked, it would significantly harm our business, so we need someone we can trust, which is M5 Systems. They have consistently stayed on top of the newest software and hardware solutions to keep our network safe and consistently stay on top of ensure we have the proper cyber protections working to reduce our risk. I trust they have properly installed onsite and off-site secure backups of our data and users' information to ensure it's never lost or compromised which is extremely important to us.
Worked with M5 Systems for more than 15 years
I have worked with M5 Systems for more than 15 years. Their knowledge is profound and their work is stellar. I would recommend them to anyone without hesitation. Great work, fair price, responsive, and very professional.
Been working with Michael at M5 Systems for many years
We've been working with Michael at M5 Systems for many years. Michael is ALWAYS quickly responsive to our needs here at Amberwood Homes and takes great care of us! Our hats off to him… And his crew, Heidi and Jerry too!
Mike has always been willing to assist us with post-sales support
Our company has dealt with M5 for years, through multiple different versions of hardware and firmware for the Astaro/Sophos security product lines. Mike has always been willing to assist us with post-sales support as well as making sure that we have the right configuration to suit our needs.
We are very impressed by M5 Systems and would recommend him to anyone
After reaching out to two IT techs, Mike with M5 was the only person to be able to help us set up our new fiber Cox internet. He set up our new internet, and then we went ahead and had him run all new CAT6 wiring, WI-fi extenders and router. Impressed by his work, we had him set up 4K camera's through out our yard. We are very impressed by M5, and would recommend him to anyone.
M5 Systems is the most knowledgeable IT partner
M5 is the most knowledgeable IT partner to guide you through the considerable maze of HIPPA compliancy and earns 5 stars. This company has helped us stay independent in a dependent regulatory environment with Its continual and ambiguous changing demands. I strongly recommend that any entity that manages ePHI (electronic Patient Health Information) consult this firm to protect themselves from any possible breach of data. The responsibilities are very real and the fines have proven to be insurmountable.