About Us
We are 100% committed to making sure business owners have the most reliable and professional IT service in Phoenix.
M5 Systems was established in 1996 as a comprehensive technology solution provider. Our utmost priority is to ensure that business owners in Phoenix receive the most dependable and expert IT service. With the help of our proficient IT professionals, we can put an end to all your IT-related problems.
Here's why so many businesses depend on M5 Systems for complete IT services and support:
For over 40 years, Michael Seidner, our CEO, has provided IT infrastructure support for small and medium-sized businesses. When you work with us, you'll communicate with someone who has at least 20 years of experience, whether it's Michael or one of our support staff. This means we can resolve your issues promptly, leading to reduced billable hours and faster problem resolution. That translates to lower costs and increased uptime, boosting your company's productivity.
At M5 Systems, we're a proactive IT provider. That means we monitor all devices on your network for hardware and software issues, as well as network anomalies that could indicate a potential threat. We also keep an eye on the Dark Web for credential violations, allowing you to act fast and change compromised account passwords. With our 24/7 monitoring, we can stop threats in their tracks before they become a ransomware event, giving you peace of mind.
We're always available to assist you, day or night. M5 Systems never sleeps, and you can contact us anytime via email, phone, or text, and we will respond promptly. Our CEO prioritizes providing exceptional customer service, and we always aim to satisfy our clients. You'll never be put in a queue or asked to fill out a support ticket. Just call or text us, and we'll be happy to help you.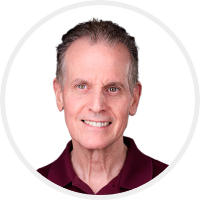 At M5 Systems, we offer custom service packages that meet your needs and fit within your budget. Our expert support covers a range of services, from cloud solutions to data backup. Let us team up with your company for seamless support.

Managed IT Services
Let us give you the peace of mind you deserve.

Remote IT Services
We can fix your issues with ease and speed.

Hourly IT Services
We can help with all your everyday hourly IT needs.

Network Security
Let us help you keep your company's  data safe.