Asprin
Are you tired of dealing with IT, phone, and computer problems that slow you down and keep you from getting your work done?
Are you tired of dealing with your current IT support provider?
If you answered yes to any of the following questions, then it's time to say goodbye to your current computer guy and say hello to M5 Systems LLC:


Does your current computer guy take forever to call you back or respond to your requests?



Are you paying him good money to keep things working, but are still having constant problems, slowness, and other recurring issues?



Are you worried that he's not backing up and securing your network?



Does your head hurt from having to deal with the hassles?



Are you sick and tired of constant IT, phone, and computer problems interrupting your day, frustrating you and your team?



Do you feel stuck with an absent-minded computer guy who isn't delivering the service you want, but you don't know who else you can trust to do a good job without overcharging you?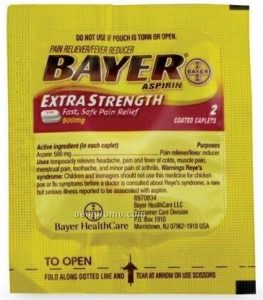 Are you currently in a situation where you are unsatisfied with the services provided by a forgetful computer specialist, but you're uncertain of whom to turn to for reliable and reasonably-priced assistance?
If so, I have the solution that will make IT-related issues one headache you never have to deal with again.
I am Michael Seidner, the CEO and proprietor of M5 Systems LLC. Our expertise lies in providing prompt and efficient IT support and services to businesses like yours, with the help of our affable and well-informed technicians. You may not be familiar with me or my company at present, but by the end of this letter, I'm confident that you'll be delighted to know us.
Why can I make such a bold statement?
When I converse with CEOs of small businesses, they often admit that the computer support person they rely on – be it a tech-savvy acquaintance or a supposedly professional IT firm – fails to meet their desired service standards. Consequently, they must confront persistent technical glitches and harbor concerns over the vulnerability of their network to cyberattacks, ransomware, prolonged outages, and various data-wiping calamities. This is unequivocally unacceptable!
Isn't it time to finally get rid of your IT headaches?
We understand that you may be skeptical about our claims. After all, you've probably been disappointed by other IT companies in the past. But we're different. We offer reliable, affordable, full-service computer support that will put your mind at ease.
As a potential customer, we extend a complimentary offer of an IT Systems Assessment, without any obligation or sales pressure. One of our senior technicians will visit your office to conduct a thorough evaluation of your network's security and overall status.
Upon completion, we will furnish you with a detailed report that not only verifies the adequacy of your data and computer network backups and safeguards, but also identifies any necessary preventive measures against catastrophic network failures, data losses, hacker attacks, or other costly data-wiping disasters. Additionally, we can often demonstrate how you can reduce expenses on hardware and software by switching to more efficient cloud-based solutions.
It never hurts to obtain a competitive estimate from a reputable third-party, and our assessment is completely cost-free and obligation-free.
The Assessment only takes 120 minutes to conduct
After the completion of the assessment, you will have a clear understanding of the level of security safeguarding your company's data and the timeframe within which you could be operational in the aftermath of a disaster. I will contact you in the coming days to confirm the receipt of this letter and inquire about scheduling the free IT Systems Assessment. In case you are not interested, kindly inform us.
Thank you,
Michael Seidner
CEO, M5 Systems LLC
P.S. Why take the risk? Our IT Systems Assessment is completely free, with no strings attached, expectations, or obligations on your part. At the very least, it will serve as an impartial third-party validation of your existing system's performance.
How Does Your Current IT Guy Stack Up?
Take this quiz to find out
How can you tell if you are receiving poor or substandard service? How do you know if your IT company or computer guy is doing everything possible to secure your network and prevent expensive disasters? If your technician does NOT score a "yes" on every point, you could be paying for substandard support and jeopardizing your data and network's security!


Do they answer their phone LIVE and respond to emergencies promptly?



Are they easy to reach and highly responsive (responding same day) when you need them for non-emergencies?



Do they offer proof that they are backing up ALL your data, laptops and devices?



Do they meet with you regularly (at least once a quarter) to report what they've been doing, review projects and offer new ways to improve your network's performance instead of waiting until you have a problem to make recommendations?



Do they provide detailed invoices that clearly explain what you are paying for?



Do they explain what they are doing and answer your questions in terms that you can understand, NOT in "geek speak"?



Have they proactively discussed cybersecurity with you, and made recommendations for better protecting your network from ransomware?



Have they provided you complete network documentation, or do they hold the "keys to the kingdom" refusing to give you admin passwords?



Do they offer any guarantees on their services?



Do they arrive on time and dress professionally?



Do you look forward to seeing them, working with them, or do you cringe every time you have to make that call?
Sign Me Up For
The
 

Free

 

Assessment
Important! We hate spam as much (or more!) than you and promise to NEVER rent, share, or abuse your e-mail address and contact information in any way.